It's been a crazy summer from the White House to Popular Science, and a new office in Mountain View. However through the craziness, the community has flourished! It's clear the world wants to and is supporting new hardware innovation.
Just checkout our sales growth since we launched in June 2012!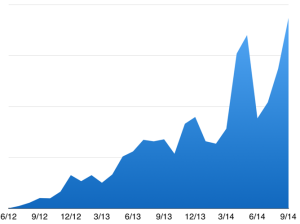 Up and to the right!
Tindarians in 182 countries!
We had 103k visits  from 67k visitors in 182 countries – including North Korea!?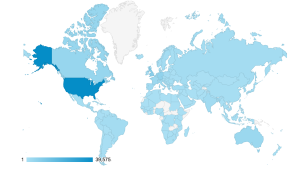 The Top 10 locations were : US, UK, Germany, Canada, Australia, France, Italy, Netherlands, Spain, India
Since we're in the sharing mood, all time:
15.5k orders
3,272 products
745 product options
493 Youtube videos
92 product tips shared to improve listings
Winter is coming
Yesterday, we were at Highway 1, the hardware incubator, and many of their companies are looking to launch beta products around the holidays. With the craziness we always see in November and December, this year is looking like it will be particularly bananas. Sellers, get ready : )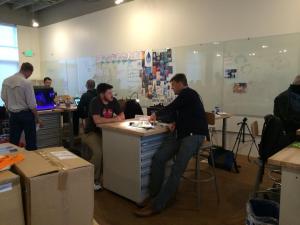 Emile dropping some knowledge
What are we up to now?
With all of this growth, the one thing we notice is the increasing number of sold out products – 388 in fact! We have also been getting more emails like-
"I am looking for a good source for PCB assembly services."
We think it's too difficult to find a great manufacturer that can help you scale your business. So we're solving that. Our plan is to launch something in a few months to help everyone bring products to market quicker and easier.
We don't want to share too much right now, but with our growth curve and an increasing number of sold out products, we think we should make your life easier. Stay tuned!
Stay Tindie!
- Team Tindie