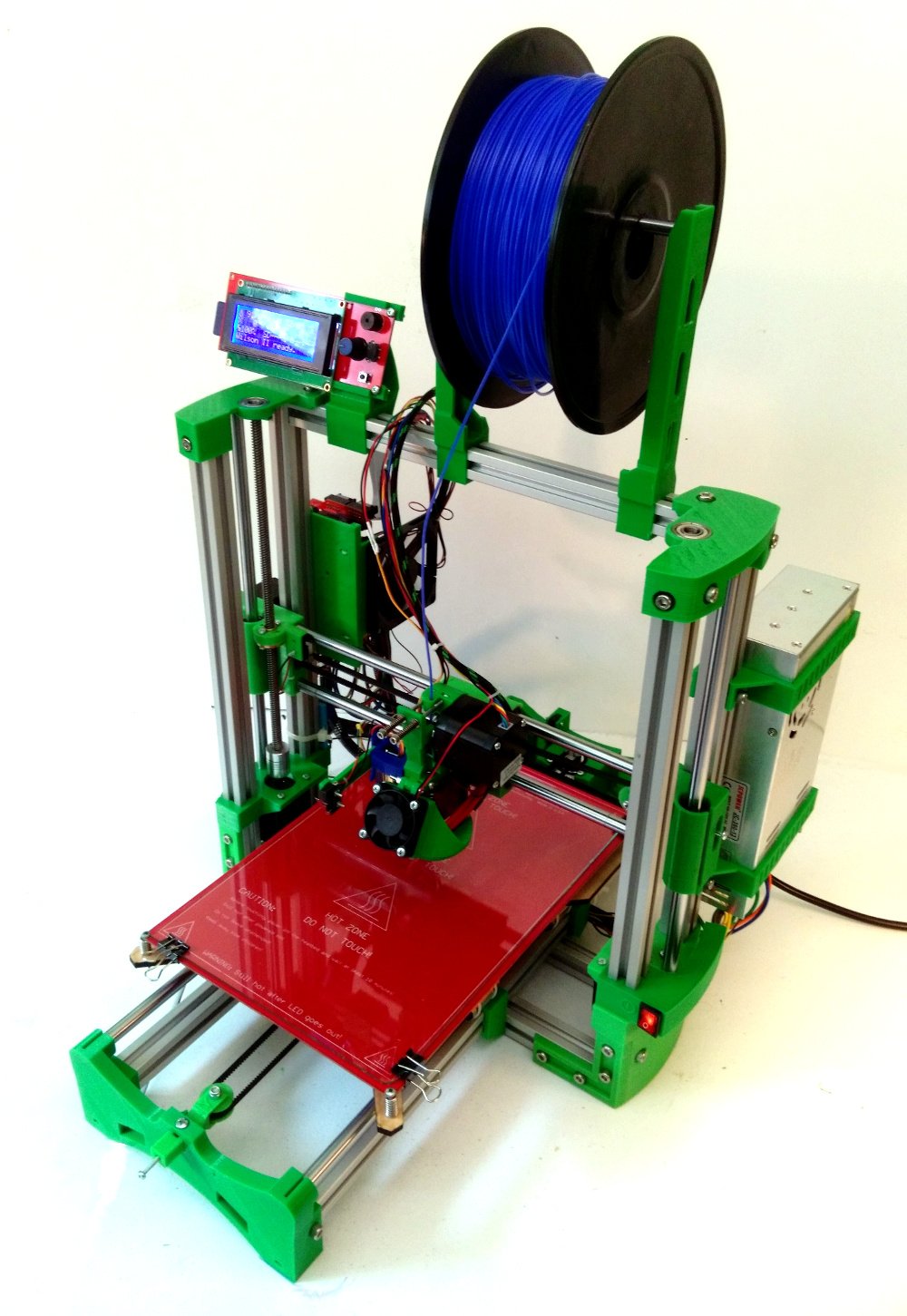 Perhaps you've been wondering if the scope of Tindie products would include a 3D printer? You can find the answer to that question in the form of the Reprap Wilson II 3D Printer Kit. This kit, provided by Marty Rice's store, includes everything that you need to build this fused deposition modeling 3D printer.
At just under $500, you can find printer kits for less, but if you want something that features high-quality components as well as good documentation for the build, then this printer is certainly worth a look. All parts are included, and the kit requires no soldering or cutting of rods or beams. Additionally, the controller comes pre-installed with the recommended firmware, so that is one less thing that you'll have to worry about.
Finally, Rice provides step-by-step video instructions for the build here. This should be helpful both in assembly and when deciding whether or not you want to take on something like this yourself.
The plastic parts can be included with the kit, or you can print them yourself if you have access to another machine. On the other hand, if you only need the plastic parts (perhaps you decided not to print them), they can be purchased separately. That page will also allow you to see these parts in most of the different available colors.