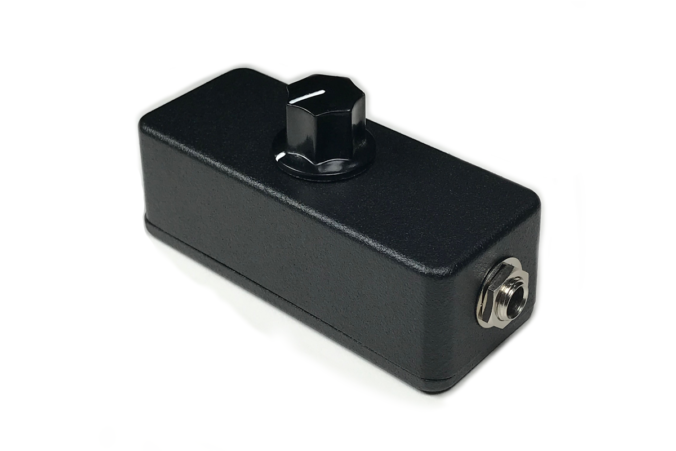 Keeping tabs on your volumes is sometimes a tricky process in music making – when guitars are interfacing with pedals, amps and mixing desks it's always handy to have immediate control over loudness. The VC-11 Volume Control Pedal is designed for electric guitarists, with a typical use in their amplifiers effect loop, allowing them to hear the full body of the amp at practice level.
The VC-11 is a passive effect with high quality components including bourns/alpha potentiometers, in a hammond enclosure and neutrik jack connectors. Being passive, it requires no power, and will sit comfortably in a signal chain with very little space taken up. The VC-11 has uses for effect chains for synths, guitars and drum machines alike – with practical applications to regulate volumes with quick control over your signal. If you have a high gain signal, the VC-11 is ideal for keeping your sound under control.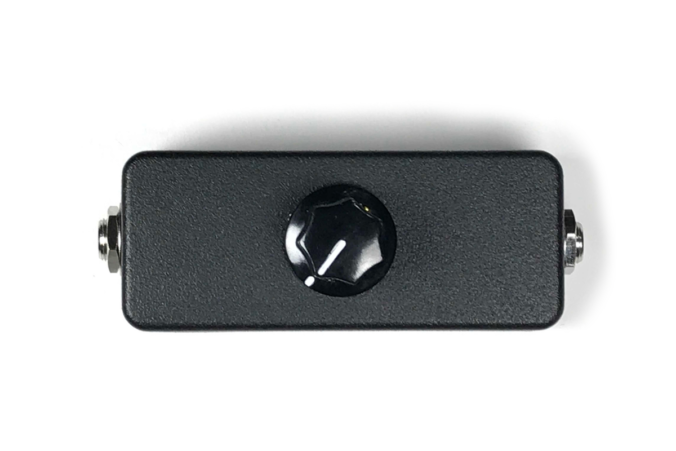 The VC-11 is a very simple but effective addition to anyone's pedalboard, with high quality components, built to last. The pedals are designed and hand made in the USA by Kushview – check out their store for more pedals. They have a number of options for multiple quantities, and are intent on delivering a whole range of gadgets for your pedalboard.