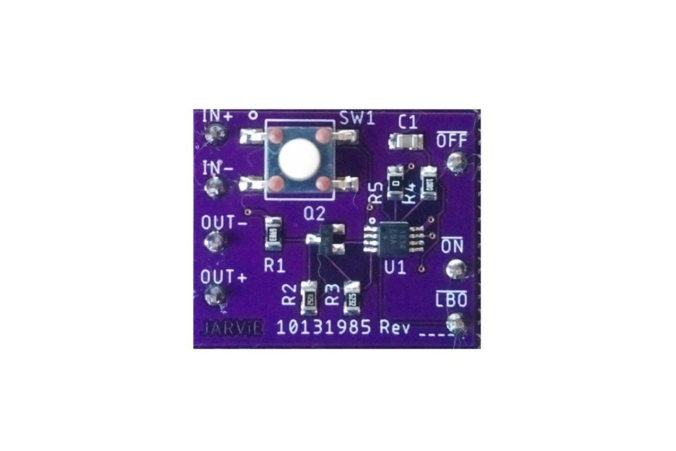 Portable equipment and projects rely entirely on the stability of their batteries to remain active and functional. With that much pressure on one aspect of the hardware, wouldn't it make sense to have something watching the battery's back?
The Battery Saver Breakout (BSB) features the MAXIM MAX1614 high-side NMOSFET switch driver, which provides battery power-switching functions in portable equipment.
It also features a 1.5%-accurate low-battery comparator which is able to identify low-battery conditions and provide an early warning to the system's microprocessor or even disconnect the battery from the load. This prevents deep discharge or damage to the battery. All of this, and it even implements reverse current protection as well.
It's also possible to use this device for projects powered by DC power supplies and regulators. With power being the common denominator in practically every project, a little extra protection could go a long way.